Quinn's Post Trench Experience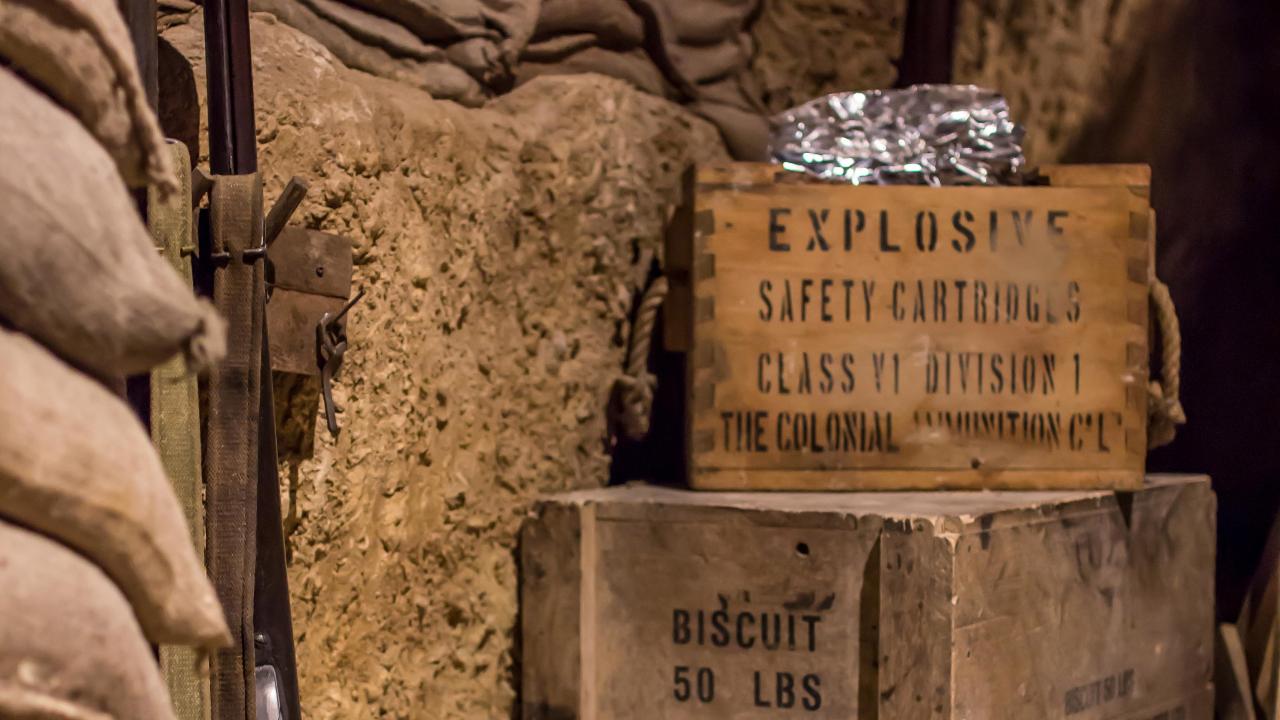 Duration: 30 Minutes (approx.)
Location: Wellington
To ensure public availability prior to our closing, NO phone or online bookings for our guided tours or Quinn's Post Trench Experience will be accepted from Saturday 10th November onward.

"If I dreaded anything, it was going up into Quinn's"

- Private William Anderson, of the Otago Infantry Battalion.
Using cutting edge technology developed by Sir Peter Jackson and his WingNut Films team, visitors will be guided through Quinn's Post by the ghosts of New Zealand soldiers. Great care has been taken to ensure that the terraces, tunnels and trenches accurately reflect those of Quinn's Post as it was in 1915.
This fully immersive 30-minute experience has visitors moving through a trench and tunnel system under simulated rifle fire. Lights are dim, loud replicated rifle fire pierces the half-light, illuminating the smelly, rough living conditions the men faced each day. The experience uses state of the art technology, creative audio visual and innovative construction techniques.
Please be aware:
· We recommend you book online prior to your visit to reserve your spot and avoid queues.
· Please arrive at least 15 minutes prior to your Trench Experience booking, as groups depart promptly at their scheduled times.
· Sections of the Quinn's Post Trench Experience are constricted in height and width.
· There are 23 steps within the Experience, with uneven ground. Care must be taken and appropriate footwear is recommended. There is no wheelchair access nor are there handrails within the Experience.
· Theatrical lighting and loud sound effects are used.
· The experience is not recommended for children below the age of 8 as some children may find this experience disturbing. Parental guidance is essential. Ceiling heights drop to 1600mm (63 inch) in places.
· We require at least 24 hours' notice for online bookings. If you are not able to book online call us on (04) 978 2500 to speak to a customer service representative.