Combo Deal (Entry, Tour, Trench)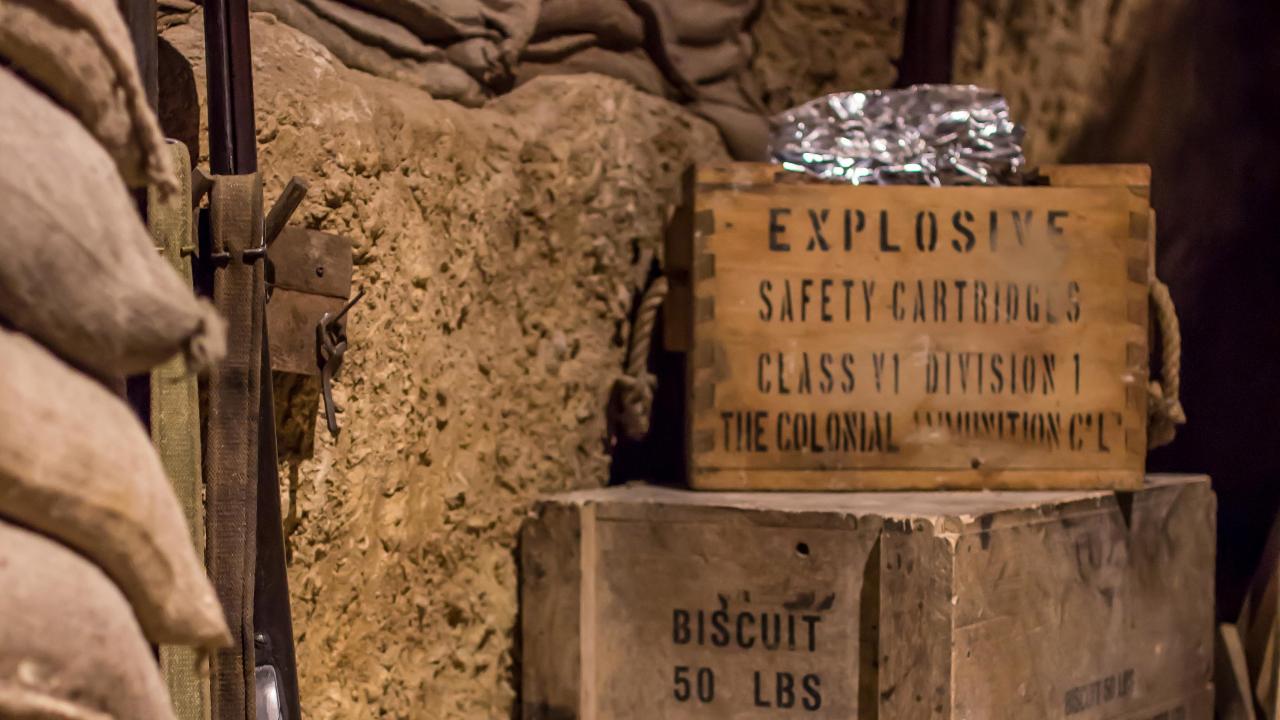 Duration: 90 Minutes (approx.)
Location: Wellington
To ensure public availability prior to our closing, NO phone or online bookings for our guided tours or Quinn's Post Trench Experience will be accepted from Saturday 10th November onward.

Created by Sir Peter Jackson and supported by ANZ, The Great War Exhibition tells the story of the First World War in brilliant colour. Guided tours provide a deeper understanding of the significance of the Exhibition's artefacts. It brings the ordeals of this pivotal time in history into the modern day, melting away 100 years, helping us to understand the hardships endured by those who served and those who stayed behind.
Live moment to moment, as the ANZAC troops did in the trenches at Gallipoli, only a bomb's throw away from the Turks. In The Trench Experience, a unique re-creation of Quinn's Post, you'll encounter the noise, the explosions, the stench and the confined environment those men had to deal with during the ferocious struggle between opposing forces. Experience the grit and hardship endured by New Zealand soldiers during this ill-fated campaign. At times confronting, this will be an experience like no other.
Once visitors have made their way through Quinn's Post, they are welcome to peruse the Exhibition at their leisure.
The Guided Tours will depart on the hour or half hour, and take approximately 45 minutes. After the tour, visitors will have a short break before returning to the war and entering Quinn's Post.
Please be aware:
· Sections of the Quinn's Post Trench Experience are constricted in height and width
· There are 23 steps within the Experience, with uneven ground. Care must be taken and appropriate footwear is recommended. There is no wheelchair access nor are there handrails within the Experience.
· Theatrical lighting and loud sound effects are used.
· The experience is not recommended for children below the age of 8 as some children may find this experience disturbing. Parental guidance is essential.
Ceiling heights drop to 1600mm (63 inch) in places.
Tunnels narrow to 700mm (27.5inch) in places.
Some internal surfaces are slightly uneven, with 23 steps and no handrails.
Please arrive at least 15 minutes prior to your Combo Deal booking, as tours depart promptly at their scheduled times.