Pukeahu National War Memorial Park & The Great War Exhibition Education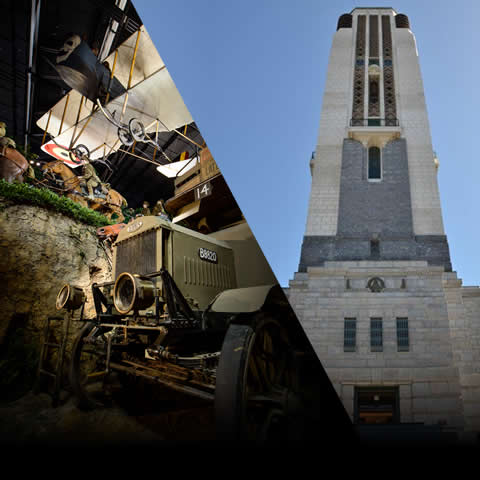 Duration: 2 Hours (approx.)
Location: Wellington
A visit to Pukeahu National War Memorial Park and The Great War Exhibition is a connective experience complimenting any capital city experience for schools. Students will experience an event of global significance to New Zealanders and reflect on how military conflict including the First World War shaped New Zealand society. Schools exploring concepts such as national identity and expressions of citizenship, remembrance and commemoration will find this an essential place to visit.
A two-hour visit allows students to visit Tthe Great War Exhibition, Pukeahu National War Memorial Park and the National War Memorial. A visit will focus on the place/area of interest noted on your booking form. For themes available at Pukeahu visit click
here
.
WHAT YOU NEED TO KNOW



Expert educators guide you on your journey through this experience

The education programme at Pukeahu National War Memorial Park is free

There is a $2 fee per student for entry into The Great War Exhibition

Education programmes take around two hours

Tailor-made programmes for your visit

Out-reach options are available
For more information contact:
027 645 7725
education@greatwarexhibition.nz
http://www.mch.govt.nz/pukeahu/education
Please note:
Age Suitability
Much of the content in The Great War Exhibition is a realistic depiction of war. It is potentially upsetting or alarming for younger students. For this reason the Exhibition may be unsuitable for students younger than year 4. Pukeahu National War Memorial Park can safely provide an experience for all ages. Please feel free to contact us for more information about the experiences available for younger students.